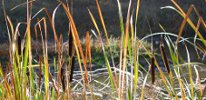 Training
Climate-Smart Riparian Restoration, For Restoration Practitioners on California's Central Coast
An advanced workshop to help riparian restoration practitioners incorporate anticiapted cilmate change to help improve their riparian restoration projects.
COST: $30.00
Payable by check to Elkhorn Slough Foundation
Payable by credit card (online)

REGISTRATION FOR THIS PROGRAM IS CLOSED
---
Instructor Information
Mr. Tom Gardali
Director of the Pacific Coast and Central Valley Group
Point Blue Conservation Science
Dr. Sasha Gennet
Senior Scientist
The Nature Conservancy
Dr. Joel Gerwein
Project Manager
California Coastal Conservancy
Ms. Donna Meyers
Principal
Conservation Collaborative
Mr. John Parodi
Restoration Manager for STRAW
Point Blue Conservation Science
Dr. Nat Seavy
Research Director, Pacific Coast and Central Valley Group
Point Blue Conservation Science
Dr. Sam Veloz
Point Blue Climate Adaptation Group Director
Point Blue Conservation Science
Contact
Grey Hayes
grey@elkhornslough.org
831-274-8700
Sponsors

Coastal Training Program, Elkhorn Slough Natl. Estuarine Research Reserve

Point Blue Conservation Science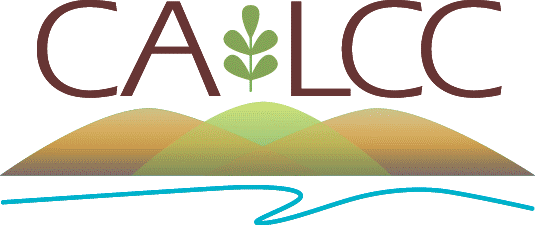 California Landscape Conservation Cooperative
Description
See also: Riparian Conservation and Ecology, Habitat Restoration
Workshop Goal

Increase riparian restoration practitioners' skills and knowledge in applying tools to improve riparian restoration to account for anticipated climate change.
Overview
This workshop aimed to broaden knowledge and skills around designing riparian restoration projects in the Central Coast Region, using the principles of climate-smart restoration.
Intended Audience
Restoration practitioners who were working with, or had immediate plans to be working with, riparian restoration were encouraged to attend. Target audiences included biological consultants, conservation lands managers, water management agencies, and private landowners/managers. This was an advanced workshop with prerequisite knowledge and experience with restoration practice and science.
Workshop Objectives
Objective 1: Increase participants' knowledge of:
· Concepts and principles for guiding riparian restoration design to incorporate anticipated climate change (a.k.a. 'Climate Smart Riparian Restoration'), such as
o Addressing questions of climate uncertainty in restoration design
o How to set forward-looking restoration goals based on current climate predictions
o The importance of building in ecological insurance in restoration design
· How funders support riparian restoration projects that incorporate anticipated climate change.
· How to incorporate Climate Smart Riparian Restoration concepts and principles into riparian restoration practices
· Tools available for designing Climate Smart Riparian Restoration projects
o Riparian restoration design database
o Climate Smart Riparian Restoration Design Checklist
o Climate Change Projections for California's Central Coast
Objective 2: Increase participants' skills in:
· Applying the principles to restoration design, including:
o Creating forward-looking goals
o Incorporating ecological redundancy and diversity
o Incorporating anticipated climate change in riparian restoration design and management
Documents and Publications
Contact List
We encourage participants to download the contact list to assist with arranging a rideshare or to get in contact with someone you met at the workshop. Those interested in sharing a ride to the event are marked on the contact list.
DOCUMENT
AUTHOR / SOURCE
WORKSHOP MATERIALS
A How-to Guide and Metadata for the Riparian Restoration Design Database
PDF, 676KB
Point Blue Conservation Science

2016
Climate smart planting design tool
XLSX, 5.5MB
Point Blue Conservation Science

8/17/2016
Climate‐smart restoration principles
PDF, 82KB
Tom Gardali
Point Blue Conservation Science
9/21/16
Presentation: Case study: flood risk reduction, passive restoration and future hydrologic variability in two Central Coast rivers.
PDF, 1MB
Donna Meyers
Conservation Collaborative
9/21/2016
Presentation: Case study: Upper Pajaro River (Part 1-Planning and Context)
PDF, 434KB
Sasha Gennet
The Nature Conservancy
9/21/16
Presentation: Case study: Upper Pajaro River (Part 2 – implementation & adaptation)
PDF, 1.2MB
Jennifer Benson
Point Blue Conservation Science
9/21/16
Presentation: Climate smart riparian restoration funding
PDF, 620KB
Joel Gerwein
California Coastal Conservancy
9/21/16
Presentation: Incorporating climate projections to guide climate smart restoration
PDF, 660KB
Sam Veloz
Point Blue Conservation Science
9/21/16
Presentation: Making ecological restoration climate-smart
PDF, 454KB
Thomas Gardali
Point Blue Conservation Science
9/21/16
OTHER INFORMATION
Audience Needs Assessment: Climate Smart Riparian Restoration Training
PDF, 56KB
Dr. Grey Hayes
Elkhorn Slough Coastal Training Program
January 26, 2016
Evaluation Results: Climate-Smart Riparian Restoration, For Restoration Practitioners on California's Central Coast.
PDF, 262KB
Dr. Grey Hayes
Elkhorn Slough Coastal Training Program
December 2016
Links
A Guide to Habitat Enhancement for Birds in the Sacramento Valley
http://www.pointblue.org/uploads/assets/pacvalley/SacValleyHabitatEnhancement.pdf
Basin Characterization Model (BCM)
http://climate.calcommons.org/article/featured-dataset-california-basin-characterization-model
Bringing The Birds Back: A Guide to Habitat Enhancement in Riparian and Oak Woodlands in the North Bay
http://www.pointblue.org/guidebooks/oakwoodland/
Cal-adapt: Exploring California's Climate Change Research
http://cal-adapt.org/
California Climate Commons
http://climate.calcommons.org/
Climate Change Impacts on Bay Area Vegetation
http://www.pepperwoodpreserve.org/tbc3/our-work/vegetation-impacts/
Climate-Smart Watershed Analyst
http://geo.pointblue.org/watershed-analyst/
Literature review of predicted impacts of climate change in California
http://data.prbo.org/apps/bssc/uploads/Ecoregional021011.pdf
Pocket Guide to Creek Birds of California
http://www.pointblue.org/uploads/assets/education/CreekBirdsPocketGuide_reduced.pdf
Point Blue Conservation Science Restoration Resources
www.pointblue.org/restoration
Point Blue STRAW Program
www.pointblue.org/STRAW
Restoration Works Handout
http://www.pointblue.org/uploads/assets/pacvalley/RestorationWorks_web.pdf
The Riparian Bird Conservation Plan
http://www.pointblue.org/uploads/assets/pacvalley/riparian_bcp_v-2.pdf
Questions and Answers
Submit a question on this subject and we'll provide an answer. info@elkhornsloughctp.org