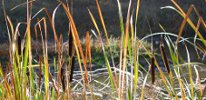 Training
Managing Habitats for the California Red-legged Frog Workshop 2014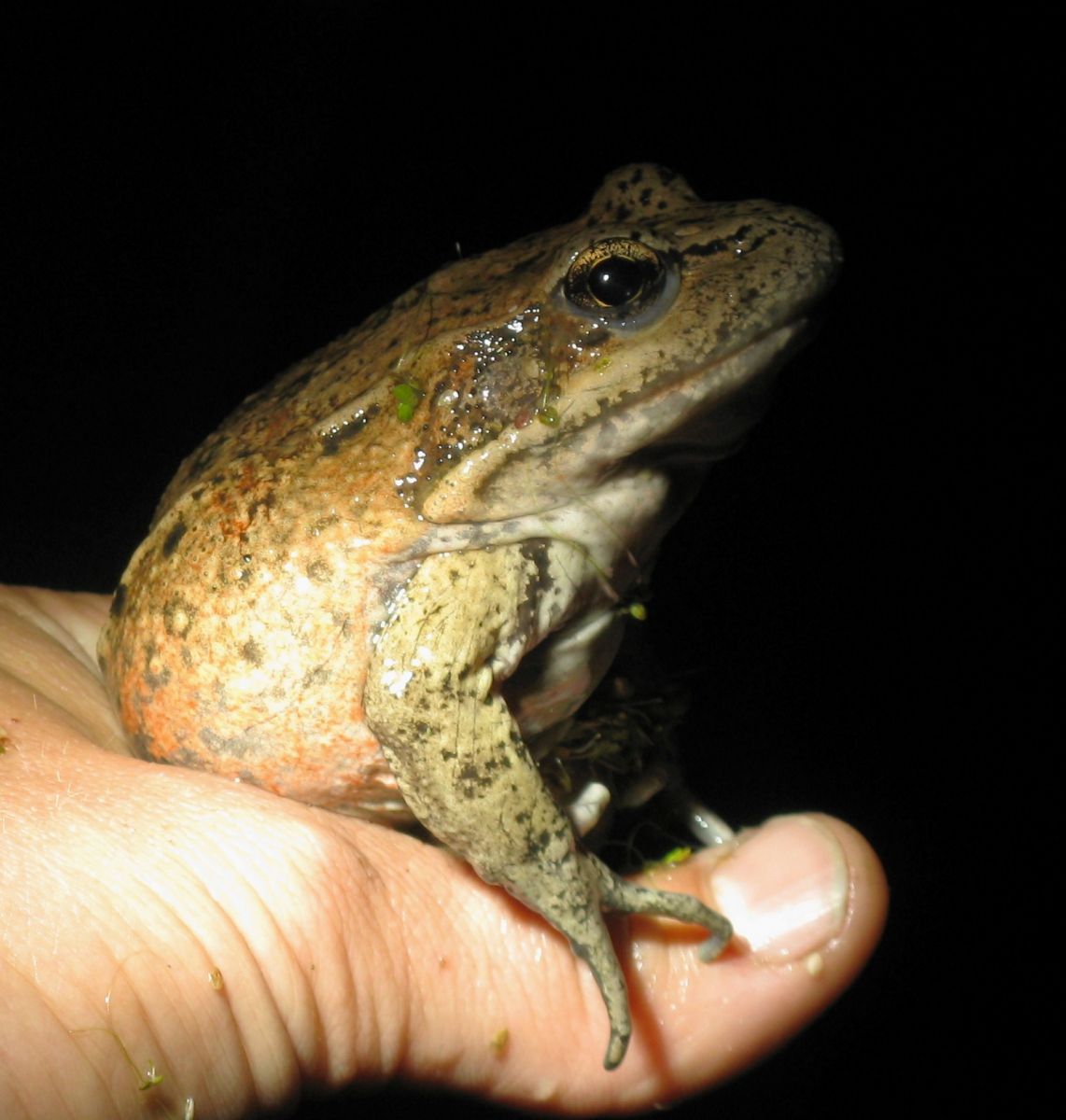 This one day lecture drew from the expertise of presenter Trish Tatarian, who discussed habitat characteristics of water bodies occupied by breeding red-legged frog, and the success in rehabilitating ponds in different environments. The course included an overview of the biology of the animal and how it uses its environment, based on more than 10 years of radio-telemetry research of the animal across a variety of climatic regimes.Several techniques of habitat management for California red-legged frog were presented.
COST: $250.00
Payable by check to Elkhorn Slough Foundation
Payable by credit card (online)

REGISTRATION FOR THIS PROGRAM IS CLOSED
---
Instructor Information
Ms. Trish Tatarian
Biologist
Wildlife Research Associates
Contact
Grey Hayes
grey@elkhornslough.org
831-274-8700
Sponsors

Coastal Training Program, Elkhorn Slough Natl. Estuarine Research Reserve
Description
See also: California Red Legged Frog, Habitat Restoration
Workshop Objectives
By attending the course, participants:
Improved their understanding of the biological requirements of the species and how that applies to their habitat requirements.
Improved their understanding of key CRF habitat requirements in a variety of situations, from man-made ponds to in-stream pools, as well as upland habitats.
Improved their understanding of management techniques for aquatic and upland habitats to benefit the species.
Topics Discussed
Physical parameters of CRF habitats
Design and management of ponds to support CRF
Management of various CRF habitats:
stream and riparian habitat
springs, seeps and other moist habitats
upland habitat
Introduction to rangeland management and how it may affect CRF
Management of invasive species that negatively impact CRF:
plants
invertebrates
vertebrates
Workshop Format
This workshop consisted of indoor lectures with group discussions.
Documents and Publications
Contact List
We encourage participants to download the contact list to assist with arranging a rideshare or to get in contact with someone you met at the workshop. Those interested in sharing a ride to the event are marked on the contact list.
DOCUMENT
AUTHOR / SOURCE
WORKSHOP MATERIALS
Bibliography: managing habitats for the California red-legged frog
PDF, 88KB
Trish Tatarian

2016
Presentation: Managing habitats for the California red-legged frog
PDF, 12.7MB
Trish Tatarianm MSc
Wildlife Research Associates
10/2/2016
PEER-REVIEWED PUBLICATIONS
Do a threatened native amphibian and its invasive congener differ in response to human alteration of the landscape?
PDF, 199KB
Antonia D'Amore, Valentine Hemingway, Kerstin Wasson
Biol Invasions
Feb 6 2009
Managing rangelands to benefit California red-legged frogs and California tiger salamanders
PDF, 6.7MB
Ford, L.D., P.A. Van Hoorn, D.R. Rao, N.J. Scott, P.C. Trenham, and J.W. Bartolome.
Alameda Resource Conservation District
2013
Movement patterns of California red-legged frogs in an inland California environment
PDF, 749KB
Patricia Tatarian
Herpetological Conservation and Biology
March 2008
Overwintering tadpoles in the California red-legged frog (Rana aurora draytonii)
PDF, 24KB
Gary M. Fellers, Alan E. Launer, Galen Rathbun, Steve Bobzien, Jeff Alvarez, David Sterner, Richard B. Seymour, and Michael Westphal,
Herpetological Review, 32(3), 156-157
2001
Rana draytonii dispersal
PDF, 84KB
Mark Allaback, David M. Laabs, David S. Keegan, Josh D. Harwayne
Herpetological Review, 41(2), 204-206
2010
Rana draytonii (California red-legged frog). Behavior- dangers of drift fences
PDF, 62KB
Galen Rathbun, Norman Scott, Thomas Murphey
Herpetological Review 28(2):85-86
1997
Relocations of California red-legged frogs, California, USA.
PDF, 1.2MB
Dana Bland
Re-introduction News, Newsletter of the Re-introduction Specialist Group, IUCN, No. 25:12-13.
2006
Water Temperatures in a California Red-legged breeding pond
PDF, 624KB
Galen Rathbun
Immediate Science Ecology 1: 7-11
September 5, 2012
OTHER INFORMATION
Stockpond management for the benefit of California red-legged frog
PDF, 101KB
Norman Scott Galen Rathbun Trish Tatarian

2013
Questions and Answers
Submit a question on this subject and we'll provide an answer. coastaltraining@elkhornslough.org