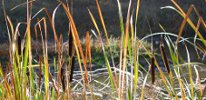 Training
Ecology and Conservation of California's Coastal Prairie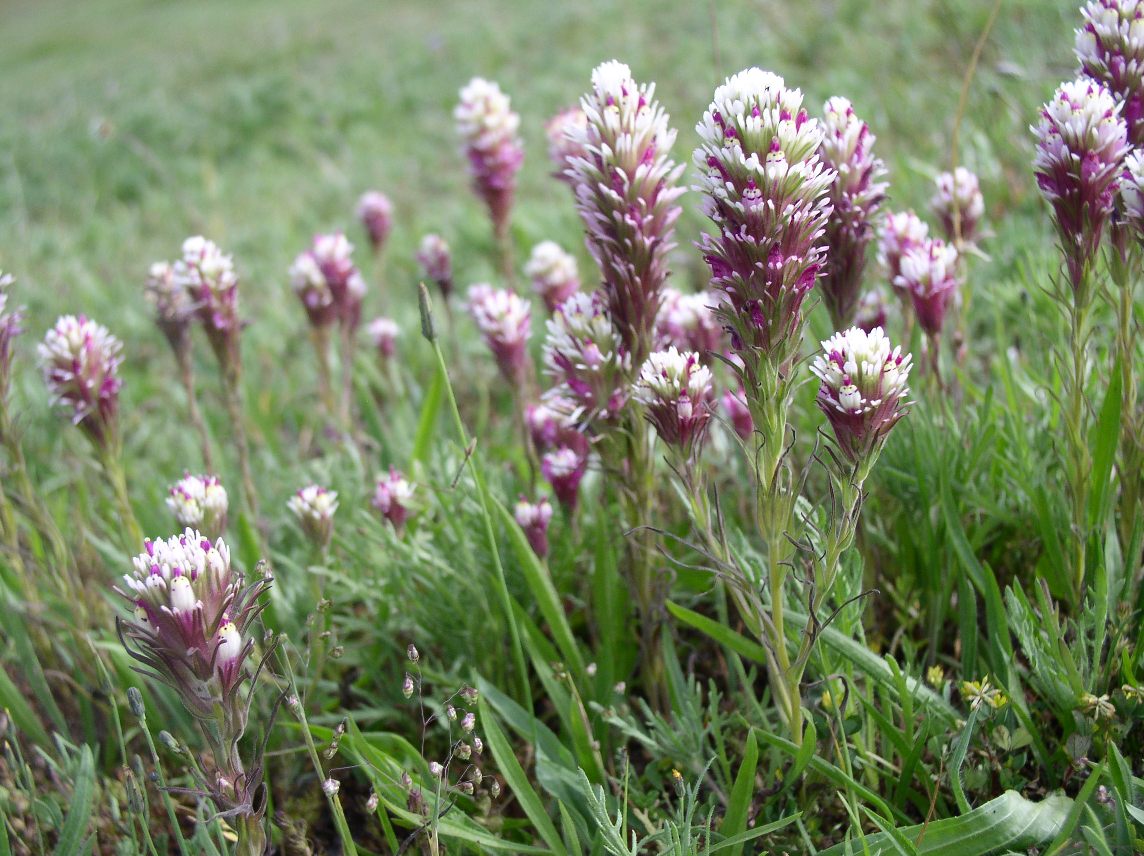 COST: $30.00
Payable by check to Elkhorn Slough Foundation

REGISTRATION FOR THIS PROGRAM IS CLOSED
---
Instructor Information
Dr. Grey Hayes
CTP Coordinator
Elkhorn Slough Coastal Training Program
Ms. Deborah Hillyard
Conservation Planner
California Department of Fish and Wildlife, Central Coast Region
Dr. Todd Keeler-Wolf
State Vegetation Ecologist
California Department of Fish & Game
Contact
Grey Hayes
grey@elkhornslough.org
(831) 274-8700
Sponsors

Elkhorn Slough Coastal Training
Description
See also: Coastal Prairie, Habitat Restoration
What is all this buzz about California's coastal prairie? They are the most botanically rich grasslands in North America, home to some fascinating and threatened biota, and are experiencing dramatic changes.
This workshop explores the composition of the many types of coastal prairie and how coastal prairie species might be best conserved.
The goals of this workshop are: increased understanding of coastal prairie ecology and the conservation measures that address threats to the system; increased skill in recognizing coastal prairie habitats; increased familiarity with regulatory compliance measures for coastal prairie; increased understanding of the expected outcomes of varying management and restoration practices. We also hope that you are able to network with the diverse range of those involved with coastal prairie conservation, and that you will learn new pathways to find additional resources to help with your work. Maybe additional collaborations can emerge from this event!
Instructors and their presentations include: Deborah Hillyard and Todd Keeler-Wolf with the California Department of Fish and Game as well as Grey Hayes. Deborah Hillyard has extensive familiarity with the coastal prairie system from biological and regulatory perspectives. Her presentation will focus on threats to the habitat and the regulatory framework that addresses those threats. Todd Keeler-Wolf has extensive experience with sorting out the complexities with the composition of California's grasslands in order to classify these accordingly. His presentation will summarize the data to date and help us to better understand the various types of coastal prairies; there has been much new information since our last workshop on this subject 4 years ago, so we especially look forward to this presentation. For the past 11 years, Grey Hayes has researched coastal prairie composition and response to management regimes. His presentation will focus on how the system responds to various management practices.
The event will feature ample time for discussion, sustainably produced food and materials, and a diverse array of participants with which to share various perspectives on this system.
Documents and Publications
Contact List
We encourage participants to download the contact list to assist with arranging a rideshare or to get in contact with someone you met at the workshop. Those interested in sharing a ride to the event are marked on the contact list.
Questions and Answers
Submit a question on this subject and we'll provide an answer. info@elkhornsloughctp.org