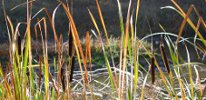 Training
Protected Lands Network Design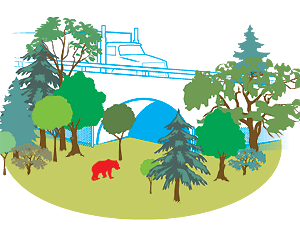 COST: FREE
REGISTRATION FOR THIS PROGRAM IS CLOSED
---
Instructor Information
Dr. Grey Hayes
CTP Coordinator
Elkhorn Slough Coastal Training Program
Contact
Grey Hayes
ghayes@ucsc.edu
(831) 728-8050
Sponsors

Coastal Training Program, Elkhorn Slough Natl. Estuarine Research Reserve
Description
See also: Protected Lands Management, Habitat Restoration
What are 'protected' lands? How does one design a system of protection that maintains all species? How does societies balance transportation, infrastructure, and housing needs for humans with the needs for non-human species?
These and other questions are discussed in this session.
Documents and Publications
Contact List
We encourage participants to download the contact list to assist with arranging a rideshare or to get in contact with someone you met at the workshop. Those interested in sharing a ride to the event are marked on the contact list.
Links
Thinking Like a Mountain by R. Edward Grumbine
http://islandpress.org/ip/books/book/islandpress/T/bo9032340.html
Questions and Answers
Submit a question on this subject and we'll provide an answer. coastaltraining@elkhornslough.org