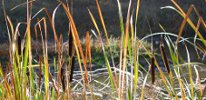 Training
15 Strategies for Communicating Science and Data to Non-Scientists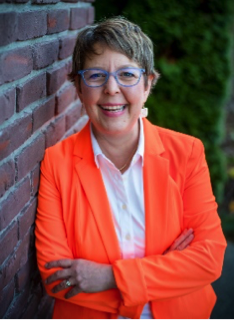 Join presentation coach and trainer, Cathy Angell, for a fast-paced and entertaining class that will show you how to:
• Present visuals that have impact;
• Deliver data in a way that sticks in people's brains; and
• Transform the way you do PowerPoint.
COST: $30.00
Payable by credit card (online)

REGISTRATION FOR THIS PROGRAM IS CLOSED
---
Instructor Information
Ms. Cathy Angell

Cathy Angell Communications
Contact
Dan Brumbaugh
coastaltraining@elkhornslough.org
(831) 480-5157
Sponsors

Coastal Training Program, Elkhorn Slough Natl. Estuarine Research Reserve
Description
See also: Coastal Training Network, Sustainable Human Systems
Do you speak at conferences, public meetings, or other events where you need to convey a specific message? Have you ever felt like you couldn't quite hold the attention of your audience members? Would you like to learn a simpler, more effective way to design your slides?
Comments from past participants:
"This class opened my mind to a completely different style of giving presentations."
"The presentation tips made me rethink presentations as fun, rather than something I dread and have to get through."
"The content is gold."
Documents and Publications
Contact List
We encourage participants to download the contact list to assist with arranging a rideshare or to get in contact with someone you met at the workshop. Those interested in sharing a ride to the event are marked on the contact list.
Questions and Answers
Submit a question on this subject and we'll provide an answer. coastaltraining@elkhornslough.org